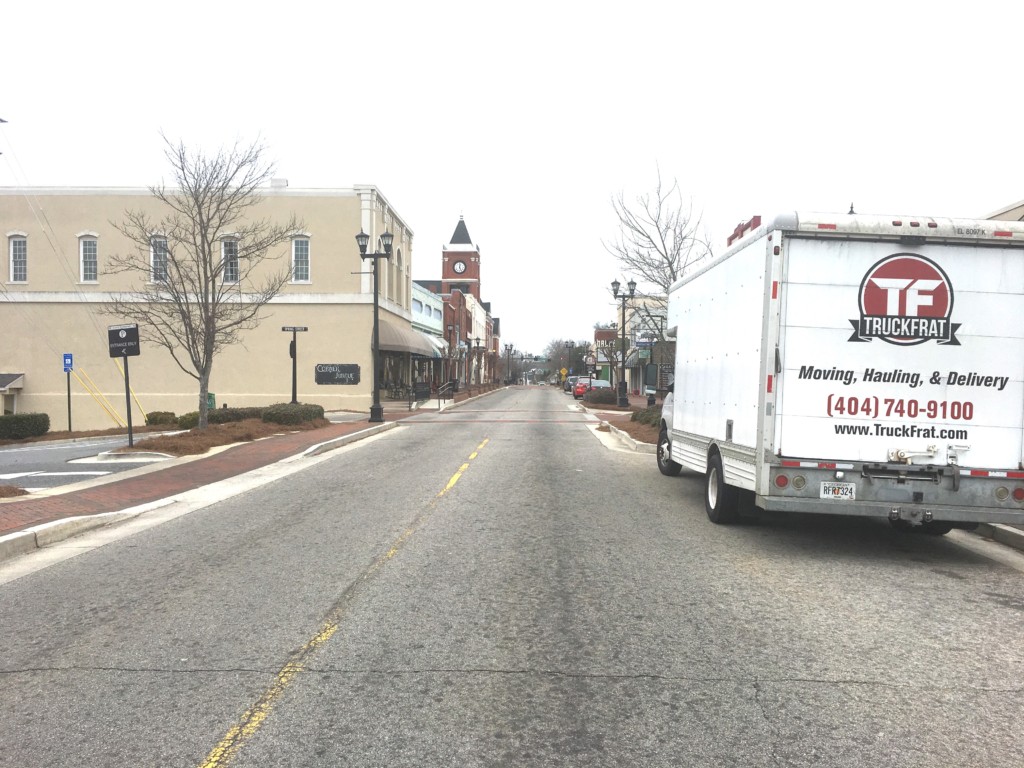 TruckFrat provides local moving, hauling and delivery services for people in the community who are looking to move on a budget and save money. They offer unbundled prices and no 2 hour minimum charge. 
TruckFrat began in 2015 delivering IKEA products to customers in Athens, Ga. After talking with customers about how convenient their service was, TruckFrat made the move and started offering on-demand delivery from a variety of big box stores. In 2017, TruckFrat expanded into the moving industry and started providing local moving services for customers in the metro Atlanta area.
We pledge to provide all of our customers with exceptionally good customer service and to provide the best moving experience possible.
We pledge to make sure that we arrive on time and ready to work.
We pledge that we will not take our time just to make the move go longer.
We pledge to make sure that we handle your belongings in a professional manner at all times.
We pledge to always make sure that if something is damaged, to let you know as soon as possible.
We pledge to always keep our moves basic and affordable for people looking to hire moving help on a budget.